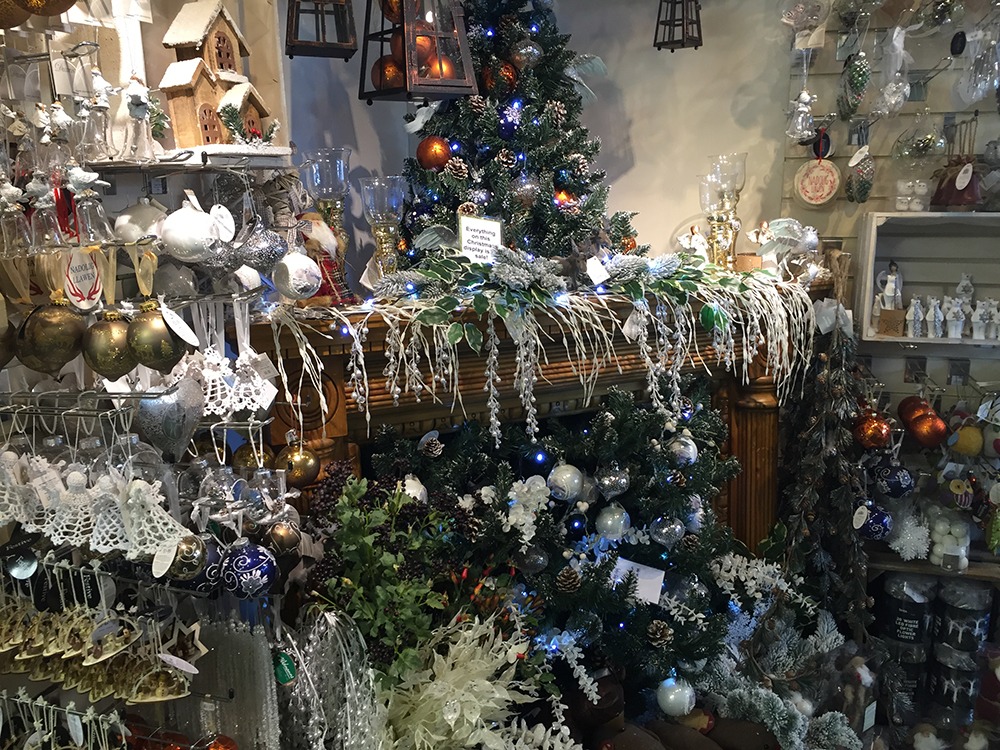 'The best Christmas display I've seen so far'
'Lots of amazing decorations'
'Fab place for Christmas stuff'
Here at Seven Oaks we love Christmas! From the beginning of November we have a fabulous Christmas display in the shop, including collections of decorations, wreaths, trees and lights. There are ideas for every theme so that you can find inspiration for your own unique home!
For those to whom Christmas means a real Christmas tree we offer premium grade trees including 'no needle drop' Nordman Firs. Our trees are displayed undercover and without netting so that you can relish the experience of selecting the perfect tree for your home. We net and assist with loading and in addition we can deliver or store by arrangement.
We can make fresh table decorations and festive pots or planters to order and to your specifications.
Our Christmas collection includes: