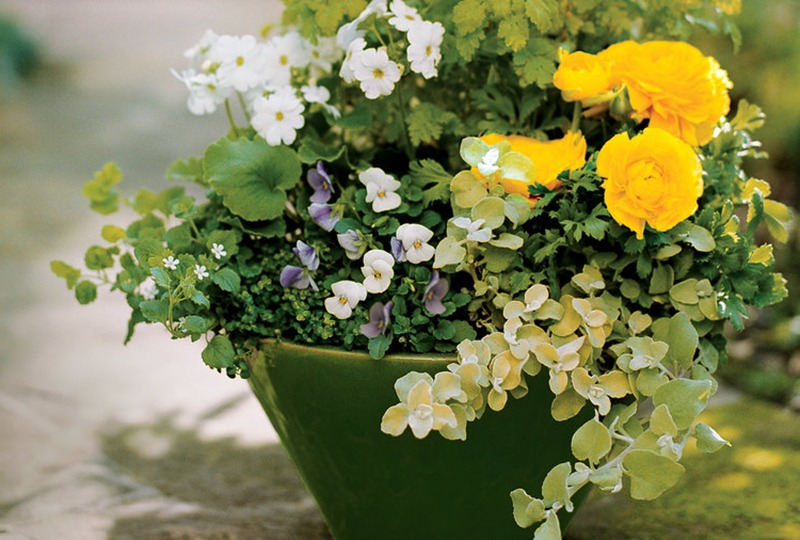 Gift Service
For a small additional charge and by arrangement we can gift wrap and hand deliver planted pots, planted baskets and larger potted plants to local residents.
Bespoke
If you would like a planted pot or basket created to your specification we are ready and waiting to put our creative hats on!
We create planted pots and baskets for; home gardens, gifts, celebrations, garden displays, events, shop fronts, offices, graves and more.
In the past we have used bedding plants, trailing plants, alpines, cacti, perennials, shrubs etc and have created designs to suit all tastes, favourite colours, themes and budgets. Whether you require a couple of hanging baskets for the front of your house or multiple planted pots for an exhibition stand we are here to help.
If you have pots or baskets that you would like us to plant up then just bring them in and in a few days they will be planted and ready to collect. Alternatively, we have a large array of pots and baskets for sale here to choose from.
We can help you to select appropriate pots, baskets and plants and can work to photos if you have them.
We use compost with added feed so that the plants will flourish for the first few months without the need for any special care and attention.
Ready planted
Decorative ready planted pots and baskets are perfect for creating instant colour in your garden area and they make fantastic gifts that will bring joy for months to come.
Larger potted plants also make great gifts and centre pieces, such as a standard rose, topiary or a flowering shrub.